[vc_row wrapper_container="content-block-no-padding-margin" css=".vc_custom_1463557718312{background-color: #ffffff !important;}" notification=""][vc_column]

[entrada_search_block search_block_title="SEARCH BLOCK" search_block_desc="Select Destination::destination,Activity Type::activity,Month of Travel::start_month_year_selectbox" search_block_button_text="FIND TOURS" search_field_col="4″][/vc_column][/vc_row][vc_row wrapper_container="adventure-style"][vc_column][bartag entrada_heading="Ecuador Eco Adventure"]

Welcome to the new Ecuador Eco Adventure Website
For the past 11 years, we have specialized in sustainible and ethically practiced ecotourismd. We provide all the organization and support you need for your perfect and memorable trip to Ecuador, the gem of South America. Ecuador has the greatest biodiversity in the world for a country of its size.
We provide tours of Ecuador for affordable prices without cutting down on quality. From Trekking in the Ecuadorian Andes to mountain climbing and touring the intense Amazon region, we offer it all. Galapagos island hopping, coastal cloud forests, and beach-side relaxing: we offer safe, reliable, and enjoyable options.
Don't let the movies or rumors paint a poor picture of South America. Ecuador is the safest country on the continent, with new roads, cheap and safe public transportation and modern airports in almost every major city/location . Everything is reachable in a few hours time in Ecuador, which makes beach hopping, Amazon boating, and Andes trekking all possible in one trip.
Contact us and let us know what your interests are. We will work personally with you to make sure your experience here is unforgettable. Thank you for considering Ecuador Eco Adventure.
Ecuador on a Shoestring Budget
[/bartag][vc_row_inner][vc_column_inner width="1/2″][vc_raw_html]JTNDaWZyYW1lJTIwd2lkdGglM0QlMjI4NTQlMjIlMjBoZWlnaHQlM0QlMjI0ODAlMjIlMjBzcmMlM0QlMjJodHRwcyUzQSUyRiUyRnd3dy55b3V0dWJlLmNvbSUyRmVtYmVkJTJGZWRkZDZhcEtDc0UlMjIlMjBmcmFtZWJvcmRlciUzRCUyMjAlMjIlMjBhbGxvd2Z1bGxzY3JlZW4lM0UlM0MlMkZpZnJhbWUlM0U=[/vc_raw_html][/vc_column_inner][vc_column_inner width="1/2″][content_column content_column_title="Looking for Volunteer Programs?" content_column_desc="Volunteer in Ecuador and become immersed in one of the most ethnically rich and stunningly beautiful countries on the planet.
Check our volunteer programs and oportunities availible through out Ecuador" content_column_btn_title="Volunteer Programs" content_column_btn_link="www.ecuadorecovolunteer.com"][/vc_column_inner][/vc_row_inner][/vc_column][/vc_row][vc_row wrapper_container="special-block"][vc_column][call_to_action callto_action_title="Contact us" callto_action_desc="Get special discount on select treks, this week. Call +1 5775 7525
"]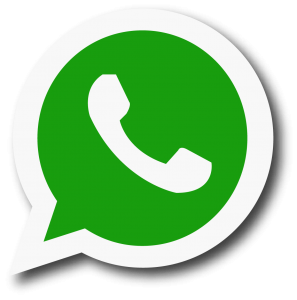 Contact us for more info, Call or WhatsApp +593-998311282[/call_to_action][/vc_column][/vc_row][vc_row][vc_column][bartag entrada_heading="Ecuador Best tours"]Ecuador Eco Adventure´s Best Eco Tours and Adventures[/bartag][entradapostgrid post_type="product" display_style="popular_tour" total_item="6″][/vc_column][/vc_row][vc_row wrapper_container="count-block"][vc_column width="1/4″][entrada_counter entrada_counter_title="Treks since 2006″ entrada_counter_data="567″ entrada_counter_icon="icon-hiking"][/vc_column][vc_column width="1/4″][entrada_counter entrada_counter_title="Summits since 2006″ entrada_counter_data="977″ entrada_counter_block_model="block-2″ entrada_counter_icon="icon-mountain"][/vc_column][vc_column width="1/4″][entrada_counter entrada_counter_title="Amazon Expeditions – 2006″ entrada_counter_data="496″ entrada_counter_block_model="block-3″ entrada_counter_icon="icon-tree"][/vc_column][vc_column width="1/4″][entrada_counter entrada_counter_title="FaceBook Followers" entrada_counter_data="8656″ entrada_counter_block_model="block-4″ entrada_counter_icon="icon-facebook"][/vc_column][/vc_row][vc_row wrapper_container="featured-product-block"][vc_column][entradapostgrid entrada_postgrid_title="Featured Tours" post_type="product" display_style="featured_tour"][/vc_column][/vc_row][vc_row wrapper_container="browse-block"][vc_column width="1/2″][browse_link_block browse_block_title="BROWSE BY DESTINATION" browse_block_url="#"][/vc_column][vc_column width="1/2″][browse_link_block browse_block_title="BROWSE BY ADVENTURE" browse_block_display_style="adventures" browse_block_url="#"][/vc_column][/vc_row][vc_row][vc_column][bartag entrada_heading="Best Sellers of 2016″]Our collection of the most popular adventures in 2016.[/bartag][entradapostgrid entrada_postgrid_title="Top Adventures" post_type="product" display_style="top_adventure" total_item="6″][/vc_column][/vc_row][vc_row wrapper_container="guide-block" entrada_row_bgcolor="bg-white"][vc_column][bartag entrada_heading="Meet The Guides"]Our highly trained and efficient guides at your service[/bartag][vc_row_inner][vc_column_inner][entradapostgrid entrada_postgrid_title="Guides" post_type="guide"][/vc_column_inner][/vc_row_inner][/vc_column][/vc_row][vc_row parallax="content-moving" parallax_image="633″ wrapper_container="testimonial-block" el_class="testimonial-holder parallax"][vc_column][entradapostgrid entrada_postgrid_title="Testimonials" post_type="testimonial" display_style="testimonial"][/vc_column][/vc_row][vc_row wrapper_container="partner-block"][vc_column][bartag entrada_heading="Legal Permits"]Ecuador Eco Adventure, has all permits and licenses to arrange tours in Ecuador and it´s protected reserves[/bartag][entradapostgrid entrada_postgrid_title="Partners" post_type="partner" display_style="partner" total_item="6″][/vc_column][/vc_row]